Gallery walls… Oh, gallery walls. Obviously we're major fans, but we know some people are getting tired of the big, wide gallery-over-couch thing.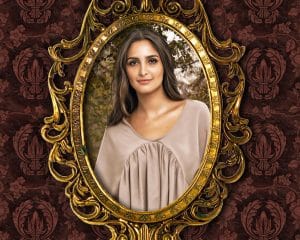 And that's okay! One thing we know for sure is that gallery walls as a general design concept will live on forever. [See: salon-style art hanging in 18th century homes] We can expect 2017 galleries to feel more collected (mix of small framed pieces of art, mementos, and even some unframed photos) designed to fill specific nooks, shelves, and corners. We'll also see lots and lots of gallery grids… You know 'em. You love 'em. And so do we.
A floor-to-ceiling gallery of personal moments and memories fills a tiny alcove in a small city apartment, creating an extra special area in what could otherwise be a forgotten space.